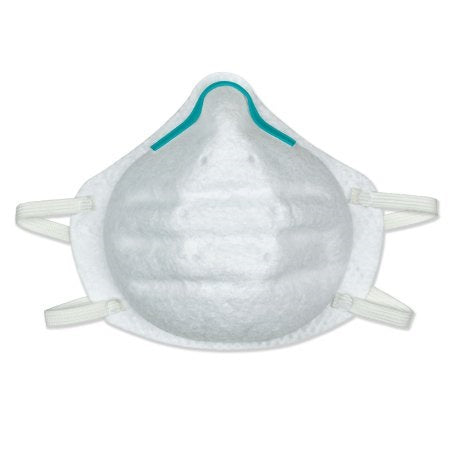 Particulate Respirator Mask - Honeywell DC365 Medical N95 Cup White NonSterile ASTM F1862 Adult Box of 20
Vendor: Honeywell
Type: Professional Products
Product #: DC365N95HC
Fast Delivery

avg. 1-2 days

Free Shipping

Orders > $100

Huge Selection

Major Name Brands

Family Owned

Serving since 1995
Particulate Respirator Mask Honeywell DC365 Medical N95 Cup Elastic Strap One Size Fits Most White NonSterile ASTM F1862 Adult 
Features
NIOSH-certified Surgical N95 (NIOSH 42CFR 84)
The Honeywell DC365 Surgical N95 Respirator is an easy-to- don and doff, high fluid-resistant surgical respirator designed for clinician satisfaction across the spectrum of care
Fluid-resistant at 160 mmHg
Designed with comfort in mind
Dye-free and non-sensitizing
Materials feel smooth and soft next to the skin
Flexible, light-weight construction conforms gently to the face, minimizing pressure points
Durable, dual-welded straps are easy to don and doff and provide a secure and comfortable fit
Adjustable nosepiece for a customizable fit
Multi-layer absorption media designed for lower breathing resistance
Cup-shape with spacious breathing chamber
FDA registered
Box of 20
Limited to Stock on Hand! Please call before ordering to confirm in stock!
This item is not returnable!
Purchasing & Delivery
Before you make your purchase, please be aware a prescription is required for all intermittent and indwelling catheters. It is your responsibility to have a valid prescription available prior to ordering.

Picking up at the distribution center
GO Medical requires that all products are properly inspected BEFORE you take it home to insure there are no surprises.. GO Medical will not be responsible for damage that occurs after leaving the store or during transit. It is the purchaser's responsibility to make sure the correct items are picked up and in good condition.