Product Detail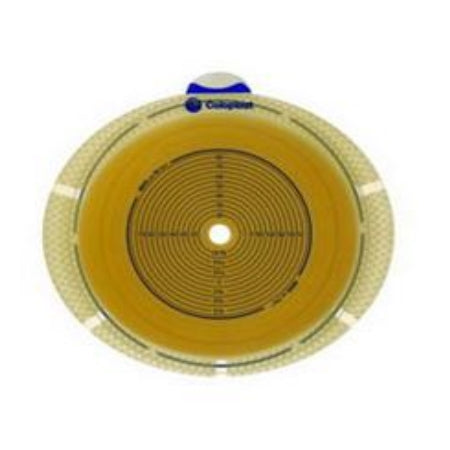 Ostomy Barrier - Coloplast SenSura Flex Two-Piece Skin Barrier
Vendor: Coloplast
Type: Ostomy
Product #: 10101
Fast Delivery

avg. 1-2 days

Free Shipping

Orders > $100

Huge Selection

Major Name Brands

Family Owned

Serving since 1995
Coloplast SenSura® Flex Two-Piece Skin Barrier, 1-3/8" Flange, 3/8" to 1-1/4" Stoma
The SenSura® Barrier combines skin integrity with flexibility. This extremely low-profile adhesive coupling system provides ultimate flexibility and freedom of movement. Patented security channel prevents leakage. The SenSura® Barrier offers a double-layered adhesive: the lower layer provides absorption and moisture balance while the upper layer is erosion resistant. The new adhesive formulation also offers optimal adhesion flexibility and ease of removal.
Combines skin integrity with flexibility.
Patented security channel prevents leakage.
Separate layers provide absorption and erosion resistance.
New formula provides flexibility and ease of removal.
The double-layer adhesive is skin-friendly and resistant to erosion from stoma output and body fluids.
The coupling plate has a clear, blue line for easy alignment of the bag and baseplate. The floating flange allows easy application of the bag to the baseplate with little pressure on the abdomen.
The cutting guide has clear, blue cutting guides in relevant sizes, making it easier for you to cut the adhesive accurately to ensure a safe seal around your stoma.
The removal ear makes it easy to remove the adhesive without leaving residues on the skin.
The coupling is made of a soft and flexible adhesive, which improves wearing comfort and gives you greater freedom of movement.
The integrated security channels gives extra security against leakage.
Box of 10 
Purchasing & Delivery
Before you make your purchase, please be aware a prescription is required for all intermittent and indwelling catheters. It is your responsibility to have a valid prescription available prior to ordering.

Picking up at the distribution center
GO Medical requires that all products are properly inspected BEFORE you take it home to insure there are no surprises.. GO Medical will not be responsible for damage that occurs after leaving the store or during transit. It is the purchaser's responsibility to make sure the correct items are picked up and in good condition.