Product Detail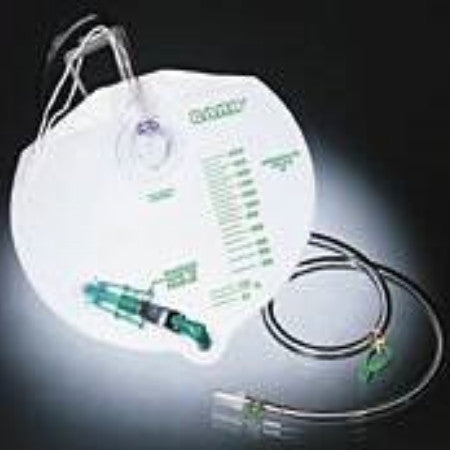 Night Drainage Bag - Infection Control by Bard
Vendor: Bard
Type: Collection Bag
Product #: 154114A
Fast Delivery

avg. 1-2 days

Free Shipping

Orders > $100

Huge Selection

Major Name Brands

Family Owned

Serving since 1995
Bard Infection Control Urine Drainage Bag with Anti-reflux Chamber and Microbicidal Outlet Tube, Sterile, Latex-free

Bard Urine Drainage bags feature a rounded, teardrop shape that ensures more efficient drainage. Latex-free and bacteriostatic drainage bags are also available. The bacteriostatic collection bag is impregnated with a novel antimicrobial agent that resists pathogens commonly associated with CAUTIs. Our drainage bags are available in a wide range of sizes including larger capacities.
Bacteriostatic collection system is impregnated with a novel antimicrobial agent to repel pathogens commonly associated with Catheter Associated Urinary Tract Infections (CAUTIs). .
Microbicidal Outlet Tube protects the drain bag from contamination resulting from retrograde bacterial migration.
The latex-free Bard EZ-LOK® Sampling Port eliminates the risk of needlestick injuries and allows for needle-free aspiration.
Purchasing & Delivery
Before you make your purchase, please be aware a prescription is required for all intermittent and indwelling catheters. It is your responsibility to have a valid prescription available prior to ordering.

Picking up at the distribution center
GO Medical requires that all products are properly inspected BEFORE you take it home to insure there are no surprises.. GO Medical will not be responsible for damage that occurs after leaving the store or during transit. It is the purchaser's responsibility to make sure the correct items are picked up and in good condition.