Product Detail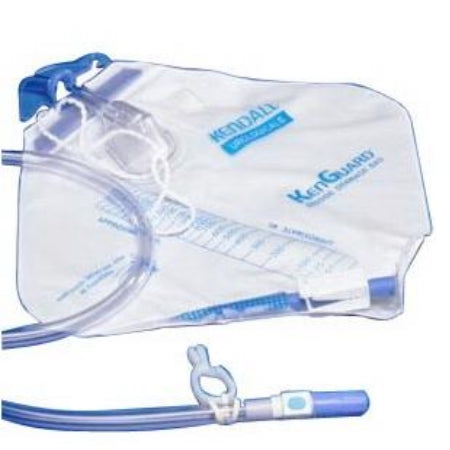 Kendall Bedside Drainage Bag
Vendor: Covidien
Type: Collection Bag
Product #: 3512
Fast Delivery

avg. 1-2 days

Free Shipping

Orders > $100

Huge Selection

Major Name Brands

Family Owned

Serving since 1995
Kendall Healthcare KenGuard™ Dover™ Precision™ Urinary Drainage Bag with Antireflux Chamber 2000mL, Standard, 11/32" Drainage Tube, Sterile Fluid Pathway

These 2,000 mL drainage bags feature a contoured design that facilitates even filling and complete emptying. The 11/32" diameter drainage tube promotes quick drainage. Supplied with a universal hanger that fits securely onto a bedrail or wheelchair and features a convenient carrying handle for ambulatory patients.
Contoured design for more even filling and complete emptying.
11/32" drainage tube provides quick drainage and eliminates standing column of urine.
Universal hanger fits securely on bedrails and wheelchairs.
Convenient carrying handle for ambulatory patients.
Nonlatex material
Purchasing & Delivery
Before you make your purchase, please be aware a prescription is required for all intermittent and indwelling catheters. It is your responsibility to have a valid prescription available prior to ordering.

Picking up at the distribution center
GO Medical requires that all products are properly inspected BEFORE you take it home to insure there are no surprises.. GO Medical will not be responsible for damage that occurs after leaving the store or during transit. It is the purchaser's responsibility to make sure the correct items are picked up and in good condition.